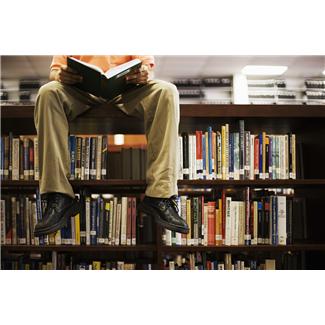 From our sister site at Authors to Read:
Below are a list of new and exciting books,eBooks, e-stories, articles and essays on http://writetobreathe.com for following the announcement below!
Write to Breate has a new name: Authors to Read! Visitors can go to http://authorstoread.com or http://writetobreathe.com to find new books or eBooks on our fun-tastic, reader-rific sister web site. Be sure to join this web site, write reviews on books you like (whether they are listed with us or not). Readers and authors, sounds like fun to me!
Tainted Legacy. A Sid Langdon mystery.
http://writetobreathe.com/modules.php?name=News&file=article&sid=318
Quick and Easy Tips for Acquiring Auto Loans in Pennsylvania
http://writetobreathe.com/modules.php?name=News&file=article&sid=319
Millions will see this!
http://writetobreathe.com/modules.php?name=News&file=article&sid=320
Business as Usual by E. Hughes now available!
http://writetobreathe.com/modules.php?name=News&file=article&sid=321
Chicago Chase (Educated Injun 2)
http://writetobreathe.com/books/displayimage.php?pid=134
Bizarre Stories
http://writetobreathe.com/books/displayimage.php?pid=139
Trail of Vengeance
http://writetobreathe.com/books/displayimage.php?pid=144
Shadow of the Rope
http://writetobreathe.com/books/displayimage.php?pid=145
The Cottage by the Lake
http://writetobreathe.com/books/displayimage.php?pid=147
The Mystery of the Nourdon Blue
http://writetobreathe.com/books/displayimage.php?pid=148
CRUISE KILLER
http://writetobreathe.com/books/displayimage.php?album=7&pid=149
Bank of Crooks & Criminals
http://writetobreathe.com/books/displayimage.php?album=4&pid=150
How to Buy a Car in the Lone Star State?
http://writetobreathe.com/modules.php?name=News&file=article&sid=322
Jesus Was a Time Traveler
http://writetobreathe.com/modules.php?name=News&file=article&sid=323
KLAN: Killing America
http://writetobreathe.com/books/displayimage.php?album=7&pid=127
Crossed Paths
http://writetobreathe.com/books/displayimage.php?album=2&pid=154
I Can't Keep Up!
http://writetobreathe.com/books/displayimage.php?album=5&
Crystal Fire (Book One)
http://writetobreathe.com/books/displayimage.php?pid=159
The Last Battle (Book Two)
http://writetobreathe.com/books/displayimage.php?pid=160
The Twelve Tablets (Book Three)
http://writetobreathe.com/books/displayimage.php?pid=161
Vampiris Sancti: The Immaculate Adventures of One Florian Ribeni
http://writetobreathe.com/books/displayimage.php?pid=158
Why Save a Dying Succubus? The Soul Series
http://writetobreathe.com/modules.php?name=News&file=article&sid=324
Black Book
http://writetobreathe.com/modules.php?name=News&file=article&sid=325
Vampiris Sancti: The Demon Prince
http://writetobreathe.com/books/displayimage.php?pid=157
Vampiris Sancti: The Vampire
http://writetobreathe.com/books/displayimage.php?pid=156
Jesus Was a Time Traveler
http://writetobreathe.com/books/displayimage.php?pid=153
How to Get an Easy and Fast Online Car Financing Program in Florida?
http://writetobreathe.com/modules.php?name=News&file=article&sid=326
The Battle for the Ringed Planet (a military science fiction novel)
http://writetobreathe.com/modules.php?name=News&file=article&sid=327
A Complete Guide for getting Guaranteed Approval on Bad Credit Car Loans in Ohio
http://writetobreathe.com/modules.php?name=News&file=article&sid=328
Vampiris Sancti: The Elf
http://writetobreathe.com/modules.php?name=News&file=article&sid=329
DESTINED TO TRIUMPH—enchantress faith of a mustard seed story
http://writetobreathe.com/modules.php?name=News&file=article&sid=331